Superfast Leicestershire (closed)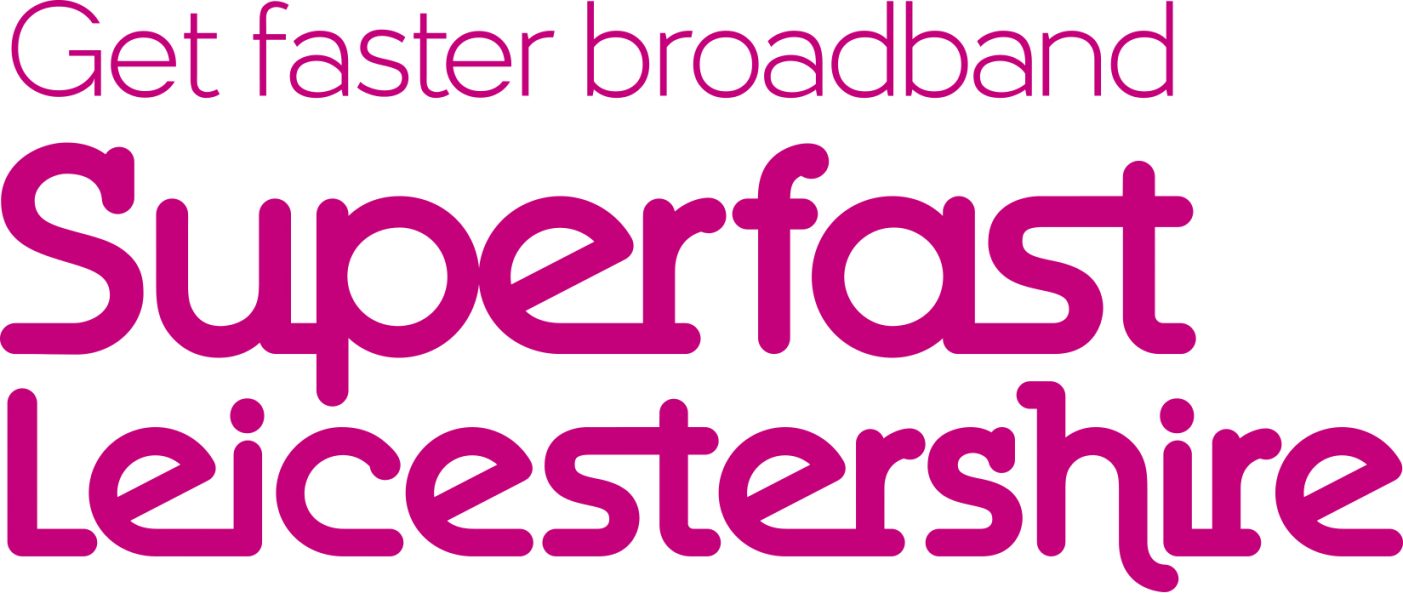 Superfast Leicestershire was a project bringing superfast broadband to as many premises in Leicestershire as possible, and ran over a period of 8 years between 2013 and 2021.
Established in 2012, Superfast Leicestershire was part of the government's Broadband Delivery UK programme to deliver better broadband to rural areas, cities and other areas where there are no foreseeable plans for the market to provide access.
The aim of the project was to deliver superfast broadband (services with download speeds of 30Mbps or more) to as many premises in Leicestershire as possible. Upon conclusion of the project, superfast broadband had been delivered to 78,335 premises which took total superfast coverage in the County to 97%.
In addition to our commitment to extend superfast broadband, our contract with BT ensured all premises have access to at least 2Mbps.
The 8-year programme was a partnership between Leicestershire County Council and a range of funding partners including BT, Central Government, the Leicester and Leicestershire Local Enterprise Partnership (LLEP) Local Growth Fund (LGF), the European Regional Development Fund (ERDF) and Leicestershire local authorities.
Phase 1
The first phase of Superfast Leicestershire ran from August 2013 to June 2016. During this time 58,608 premises gained access to superfast broadband, and 10,000 more gained speed uplifts, through Fibre To The Cabinet (FTTC).
As Phase 1 had been completed under budget, the savings and underspend were reinvested in to Phase 3 of the programme.
Phase 2
The second phase of the programme ran from March 2015 to September 2020. The aims of Phase 2 had been to ensure the availability of basic broadband to all premises, and superfast broadband to 95% of Leicestershire and Leicester. By December 2017, superfast coverage had reached 96% – above the national average at the time – and both aims had been reached.
By September 2020, Superfast Leicestershire Phase 2 had delivered superfast broadband to 18,133 premises through FTTC and Fibre To The Premise (FTTP).
Phase 3
The third phase of the programme ran from August 2019 to December 2021. The aim of Phase 3 was to further increase coverage to North West Leicestershire, Hinckley & Bosworth, and parts of Charnwood and Blaby, targeting 2,500 premises.
During this timeframe commercial projects in the area delivered superfast broadband to approximately 1,200 premises, resulting in a reduction of public funding needed for Phase 3.
Delivery concluded 3 months ahead of schedule in December 2021 with 1,594 premises having gained access to FTTP broadband.
If you would like more information about the Superfast Leicestershire programme, please get in touch with the Digital Leicestershire team at broadband@leics.gov.uk
Get in touch
If our FAQs don't answer your query and you want to know more, or you want to share your story, please get in touch.