Juan Pardo, Wistow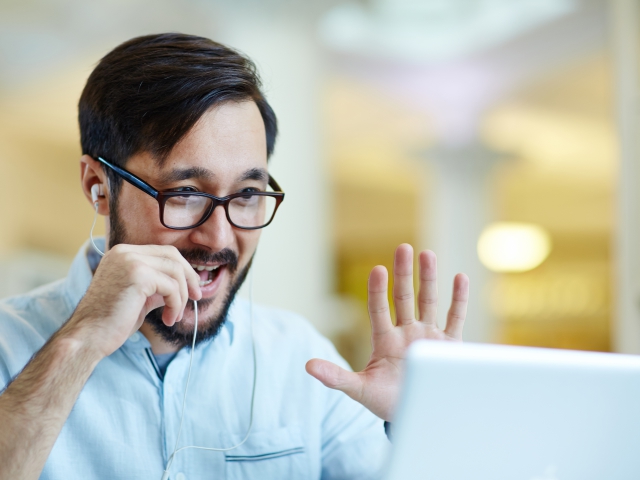 Work from home Spanish teacher, Juan Pardo, spoke to the Superfast Leicestershire team about how upgrading the broadband in his rural Wistow home has improved his work.
Q1) Please explain what you use the internet for day to day use, and if you are a business what your business does?
I rely on the internet heavily for my work as a self-employed Spanish teacher, this includes;
1. Sending and receiving files from students, which are often quite large.
2. Running Spanish lessons over Skype
3. Watching educational teaching programmes online and downloading teaching resources.
Q2) Please explain what your internet was like before you upgraded to superfast and how this affected your business? 
The speed I experienced was very poor (download 1.1 mbs, to 3.2 mbs) and the upload speed was ofetn less than 09.mbs!
I struggled to send large files and to do more than one operation that required use of the internet at the same time. I was not able to do Skype classes with various students at the same time, because there was not enough band width. The reliability of the line was also an issue.
Q3) How did you hear that superfast fibre broadband was available in your area?
Through contacting the Superfast Leicestershire team.
Q4) Was it an easy process to upgrade to fibre?
There were delays to delivery to such a rural location, but I am happy with the service I received.
Q5) Now that you've upgraded what are the benefits which you are experiencing?
Much faster downloads and the line is far more reliable. I can also run various sessions online at the same time and my wife can use the internet whilst I'm teaching without any affect on the speed or service.
Q6) What are your plans for how faster broadband can improve your lifestyle/business? 
There are two clear advantages. On the one hand, services are more reliable but also there is faster access in general and in particular the downloadable speed is up to 50 times better!
The result is great and a clear improvement.