OD Manuals, Frolesworth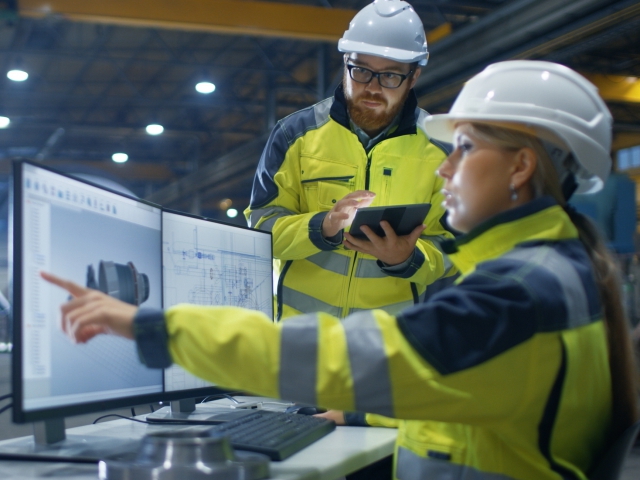 Established in 2003 OD Manuals, based in Frolesworth near Lutterworth, provide high quality Building handover documentation for the construction industry. The documents produced, such as Operation and Maintenance Manuals and User Guides help their clients to meet their regulatory and legislative responsibilities following a construction project. With a business so reliant on the production and sharing of large online files, we spoke to Office Manager, Ella Patrick about how the recent move to Superfast Broadband has impacted on the business.
What were the challenges before you upgraded?
We have to upload our draft manuals for clients onto our bespoke online system and with the previous
connection that would take ages. Our manuals have about ten sections and then subsections within that;
there could be 50 documents or more in just one. These could take up to a day to upload.
Sometimes even small files wouldn't upload at all or the whole thing would fail. Also no one else could use the system at the same time for fear of it taking even longer. We struggled to download literature from manufacturers and with an unreliable connection here in the office, our guys based off site also struggled to get access to our server.
Was it an easy process to upgrade?
We were originally looking at a bonded line but as soon as we found out that superfast fibre was available in Frolesworth, we called BT up straightaway. It was a very simple process to upgrade online and from placing the order we had the fibre up and running within a couple of weeks.
What difference has fibre broadband made?
Our productivity and efficiency has improved enormously since the upgrade with the time spent
uploading files reducing significantly. Files that took 15 minutes to upload now do so in less than a minute. A manual that took up to a day can now be uploaded in a couple of hours. And, because our speed is so much quicker, remote access has improved.
Plans for the future?
We are currently looking at introducing Microsoft Office 365 and Voice over IP (VOIP) Internet telephony. We aim to move across gradually towards more cloud based systems and that just wouldn't be on our radar or even have been possible before we had superfast broadband.