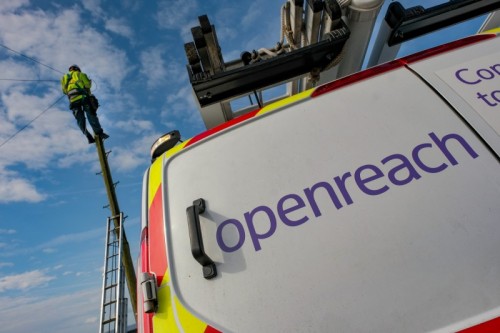 More Leicestershire communities urged to make 'ultrafast' pledge
Openreach has launched a further two Fibre Community Partnerships in addition to the six schemes announced in June.
Residents in a number of Melton and Harborough villages are being urged to pledge support to bring ultrafast broadband to their homes and businesses. This is in addition to the six schemes launched by Openreach in June, which residents in Melton and Charnwood villages have been urged to support.
Leicestershire County Council is encouraging people from eligible villages to sign up for free vouchers worth £4,500 to help fund the build, as part of a Government scheme.
Once the pledge target for the scheme is reached, residents need to ensure they then validate their vouchers with the Government so Openreach can confirm that building work can get underway. As part of the funding conditions residents are asked to commit to ordering a full fibre service from a provider of their choice for at least 12 months once the new network is available and confirm they are connected.
The new eligible communities are:
| | |
| --- | --- |
| East Langton | Foxton, East Langton, Church Langton, Thorpe Langton, Tur Langton, Glooston, Cranoe |
| Wymondham | Wymondham, Stapleford, Edmondthorpe, Saxby |
For more information on the Fibre Community partnerships and to check your eligibility, follow the below link to Openreach's website:
www.openreach.com/fibre-broadband/fibre-community-partnership/connect-my-community